The Seminary of Hard Knocks Podcast
Every week my co-host Meagan Ranson and I talk with church communicators in the trenches who share their hacks, perspectives, and experiences with us.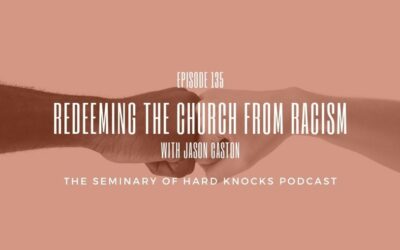 This very important episode is a very honest conversation with my friend Jason Caston. Aside from his many communications credentials including Daystar, AT&T, and writing his own books and strategies, he has a very poignant perspective on how racism has been and is currently being dealt with in the church. Can we heal? Can we move forward? We have hope. But first, we have to talk about some things.
read more