I know, I know, there's a TON of online conferences and summits right now.
But the only one focused on helping churches with Instagram was The InstaSummit put on last week by yours truly and the good people at Church Communications. 
I wanted to share a few highlights from the conference and share some major stuff happening in the world of Instagram right now. You can still get an on-demand pass to the conference, but here are some of the big takeaways that were either said a LOT among the speakers or surprising things that I learned.
Takeaway 1: Instagram is super personal If you want it to be
But you really have to waaaaant it to be. If you're using Instagram to simply put graphics or photos up that you made for Facebook, never commenting or replying, and ignoring your direct messages, yeah, it's going to really hurt you in the algorithm. 
Several speakers focused on how a conversational approach to Instagram yields the best results and engagement, but it takes someone paying attention to it. 
The type of content you make determines if it feels personal or not. My talk was a case study on The Rock's Instagram account and how he has managed to make everything feels so personal while keeping in tune with his brand. 
Takeaway 2: Stories are where it's at
Several speakers talked about how to use all the features of stories but the biggest question about stories was this: why should we spend time making content for something that disappears in 24 hours?
To that I say this:
First, how long do you think the lives of your regular posts are? The life of a tweet was 12 minutes last I checked. A post on Facebook or Instagram might stay fresh for 12 hours or so or until you post something else. To me, it seems that the life of a story isn't that different than the life of other things you post.
Second, you shouldn't be spending a ton of time creating stories. Stories are meant to be raw and in the moment anyway.
And third, because you can get a LOT of really personal, deeper interactions out of stories that you can't always get from something you post on your feed. 
Takeaway 3: We've been overthinking social media content
Another big takeaway I heard over and over was that we've focused so much on creating content that "puts our best foot forward" that we've missed the culture shift that changed the meaning of that phrase. 
At the least, churches have permission to create raw, unpolished content (especially in stories) that focuses more on engagement and less on shine. This has been a difficult thing to accept after years of the attractional model of Church being so prevalent, especially in the churches many other churches look to for inspiration.
Going forward, we have to be faster and more consistent on social media to stay connected with our members and followers and you just literally can't keep up with the demand to do that today unless you redefine the perfection/excellence values.
Takeaway 4: Churches really aren't using Instagram to it's full potential
The churches using Instagram seem to understand how the feed works, but stories, Live, IGTV, & DM's seem to still be an uncomfortable concept. So many church communicators seem to be at the beginner stage of using features outside of the feed effectively.
Personally, I think they probably understand them just fine. It's putting them to work for the church that seems to be difficult. 
Creating stories that drive conversations to your DM's where you can respond with voice and video recordings can make your Instagram feel very personal and human, which is what followers want more and more. 
Spend some time learning how to use the stories features and make plans for your commenting, responding, and sharing skills to go up if you want to win on Insta.
Takeaway 5: Instagram Live and IGTV have a lot to offer churches
Just last week Instagram released a new feature that allows you to post a Live video to IGTV to live on forever with an option to post a preview of the video to your feed. All of these things finally work together really well and the potential for churches could reach a new level of content creation.
Creating content just for these platforms can be really easy to do and be very beneficial in the long term simply because they now integrate well and content can live for a long time. 
Interviews, shows, devotionals, and sermon clips are great places to start with Live and IGTV content.
Takeaway 6: Influencer marketing is not just for big churches with celebrities
We learned that influencer marketing isn't a sleazy term nor is it just for large churches who have celebrities with millions of followers attending their church. Haley Veturis from Bayside Church & Aimee Cottle from Fishhook both did sessions on how to leverage influencers from different categories to spread the values and information of your church naturally.
They talked about using micro-influencers who have under 100 followers having even better engagement rates than the macro-influencers of over 10k, but to look for both in your church because most of us have them. 
Find the people who understand the platform and ask them to help share and engage your content so that others will join in.
There were several other takeaways from The InstaSummit, but not enough room to really list them all here. If you want to get the summit, go to theinstasummit.com and get the on-demand Later Pass so you can watch through the whole thing with your team or with your leadership!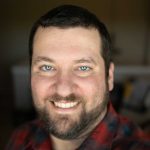 Seth has been in ministry for over 20 years, recently serving as Communications Director at a thriving church in North Dallas. He is also the host of The Seminary of Hard Knocks podcast, blogs at sethmuse.com, and has his Masters of Arts in Media and Communications from Dallas Theological Seminary. Seth specializes in helping church communicators use social media and content marketing to find common ground with their audience to empower them for spiritual growth.