THE SEMINARY OF HARD KNOCKS PODCAST with Seth Muse and Meagan Ranson
Church Communications | Marketing | Social Media
There's a good reason for why we are all at each other's throats, depression is on the rise, suicide rates are up, and we are generally angry all the time. It's not just because it's an election year or because of quarantine, though those things have made it worse. What if I told you that social media has contributed to poor mental health in ways you couldn't imagine? We're discussing mental health and the effect social media has had and looking at the recent documentary The Social Dilemma on this episode of the podcast.
In this Episode:
What social media algorithms contribute to our bias and health.
How the Church has been affected by political divisiveness due to social media.
Ways to keep yourself mentally and emotionally healthy through difficult times such as pandemics or elections.
LINKS
Working in Social Media: 7 tips to Protect your Mental Health from Later
Get help from a counselor with Better Help
Doomscrolling and our Mental Health by Seth Muse
Seth on Instagram
Meagan on Instagram
OTHER GREAT LINKS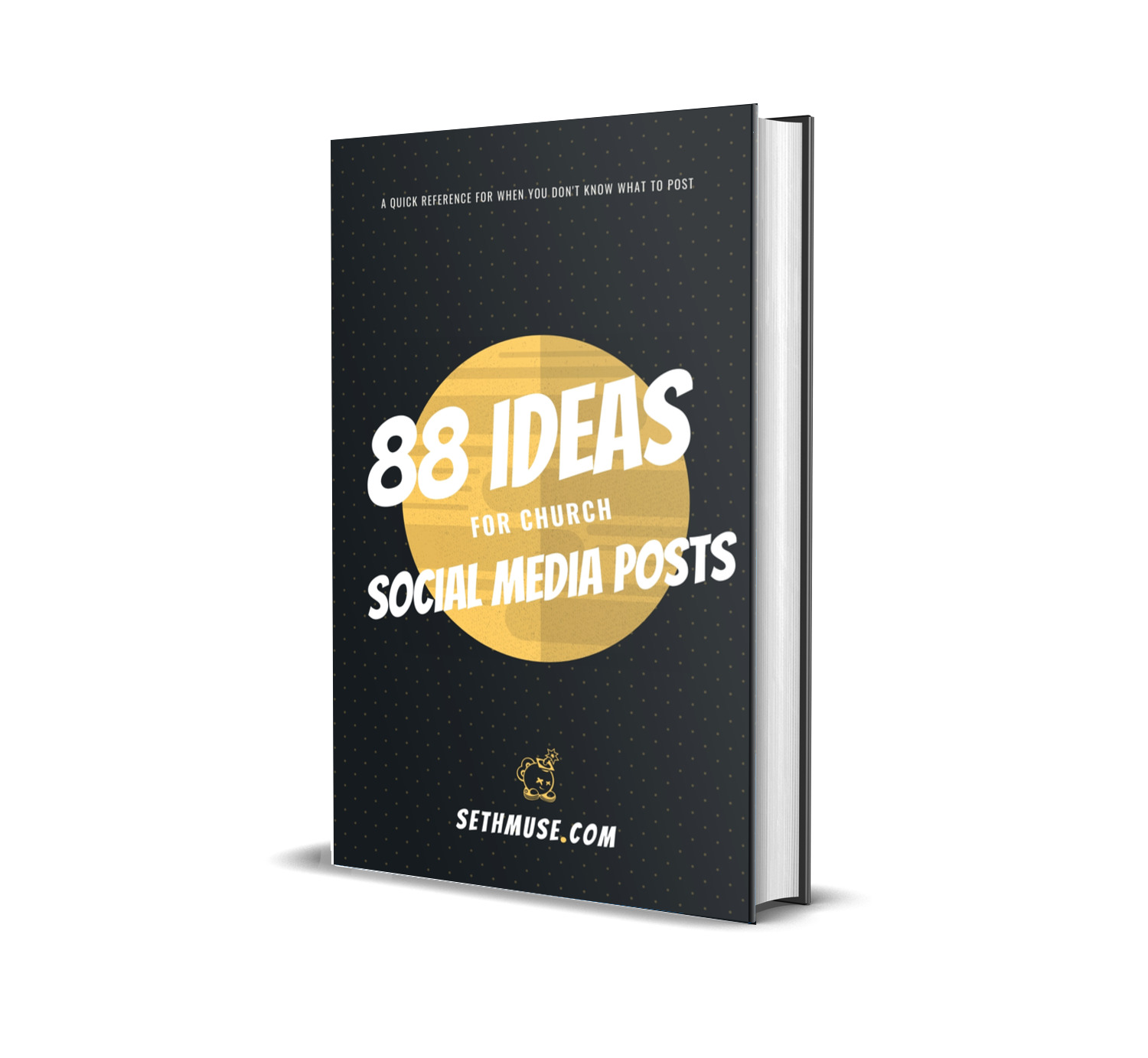 When you're stuck, I've got you covered.
I hear this question all the time from church communicators: How do I keep posting fresh, new ideas to my church social media channels? 
This PDF has 88 ideas that will help you get conversations started on social and bring value to your followers.
Join my very fun email list and I'll send it to you within seconds!